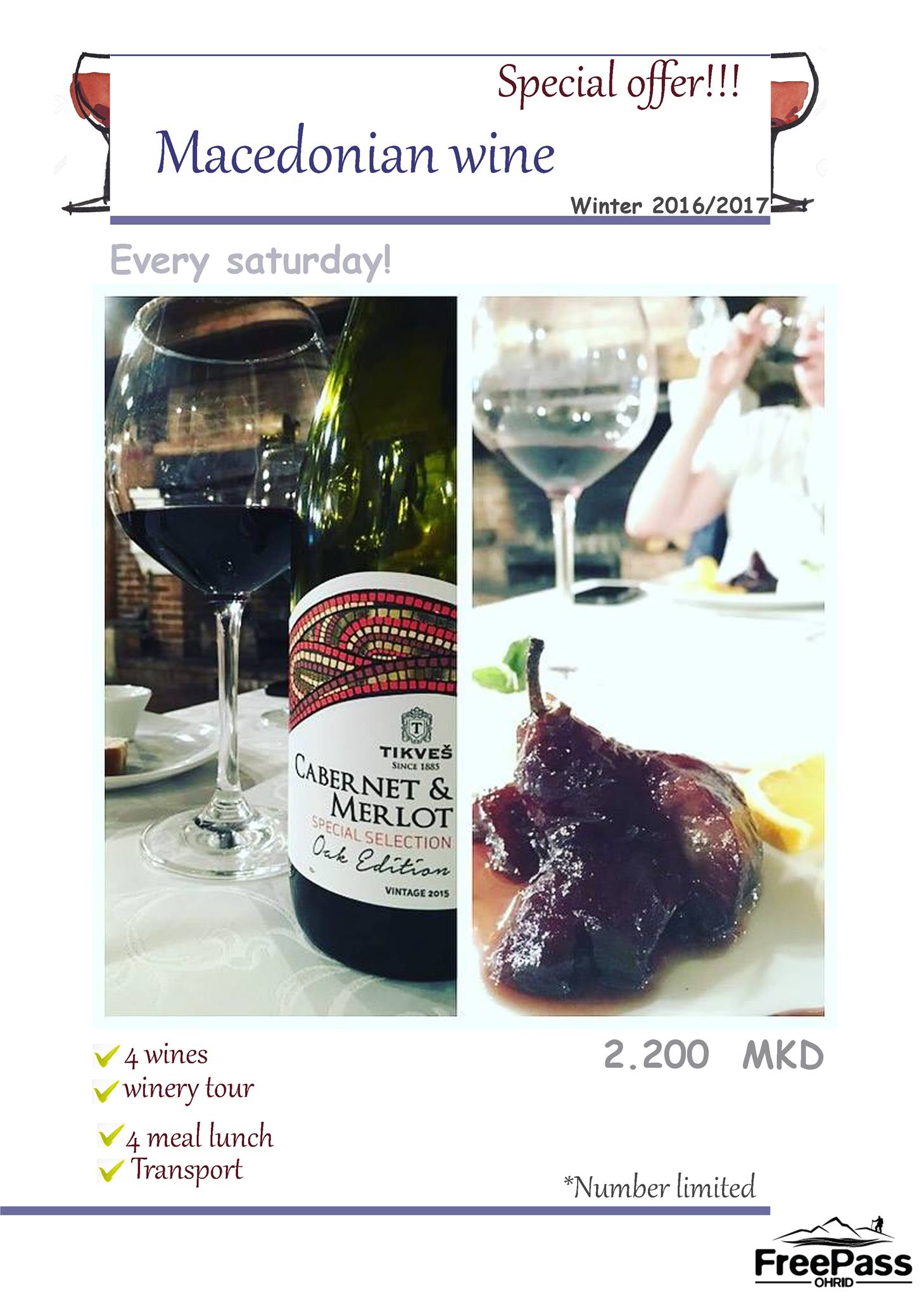 Wine tradition in Macedonia
The tradition of wine production in Macedonia is centuries old. Since the time of the Roman Empire Macedonia was a well-known country creating wonderfully and tasteful wines. The long wine tradition in the country, specifically Tikves region includes numerous, valuable and skilled winegrowers and winemakers responsible for the wine quality. Macedonia with its position and climate offers possibility of producing special and premium wine products. Premium wines are the result of the perfect blend of earth, sky, sun, the best grapes from Tikves region and cutting-edge technology and knowledge of wine masters. There are 11 000 hectares of grape fields mainly situated South – Central of Macedonia along the valley of the biggest river in Macedonia , called Vardar.
Cultural trip passing through amazing various terrain combine with tasty Macedonian food and wine. Visiting 3 of one of the best wineries in Macedonia Experiencing country sites, history, culture and nature. A winery trip enriched with history where you can taste one of the best wine in the country. Possibility of tasting special edition wine combine with excellent and rich Macedonian cuisine. All wine tours and tastings accompanied with excellent enologists and top chefs.